Clarity™ Advanced Ceramic Braces
The Most Advanced Braces Technology Available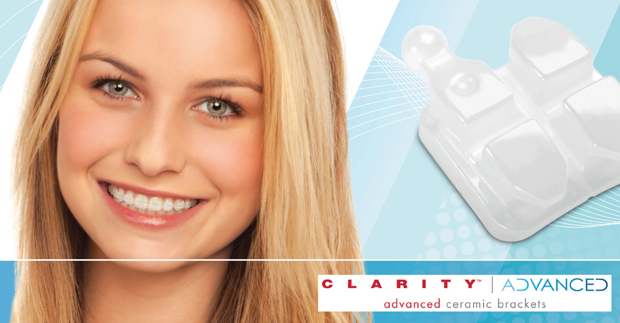 At our orthodontic practice, we're always looking for ways to give our patients more comfort, more confidence, and more reasons to smile! We're very pleased to offer the Clarity Advanced ceramic braces to all of our patients needing braces. Clarity Advanced provide an advanced and aesthetic alternative to traditional metal braces, allowing you to smile, even during orthodontic treatment!
An Attractive Option that will make you Smile.
The translucent ceramic material blends with the color of your teeth and will resist staining or discoloration throughout your treatment. With it's small, low-profile design, Clarity Advanced ceramic braces are virtually unnoticeable, making them perfect for patients of any age who are looking for the confidence and the freedom to smile on any occasion.
A complimentary consultation with our doctor can help you determine if Clarity Advanced Ceramic braces are the best treatment choice for your smile.
Style. Comfort. Dazzling Results.
Clarity Advanced ceramic braces are a choice you can feel good about. They use the latest technology, so that they work fast and look good.
What do Clarity ADVANCED Ceramic Braces provide?
A small and comfortable design featuring rounded corners to reduce irritation and rubbing.
Translucent material that blends with your teeth, providing virtually unnoticeable treatment and allowing you to smile confidently.
A unique system that is easily applied and removed by your orthodontist, allowing you to focus on the new you, not the process.
Technology and innovation by 3M Unitek, a name trusted by orthodontists around the world for patients who want the most out of their smiles.
If you are interested in learning more about Clarity ADVANCED , please contact our office and request a FREE orthodontic Clarity ADVANCED consulation.